Train Transfers To and From Munich Airport



Munich International Airport Train Transfers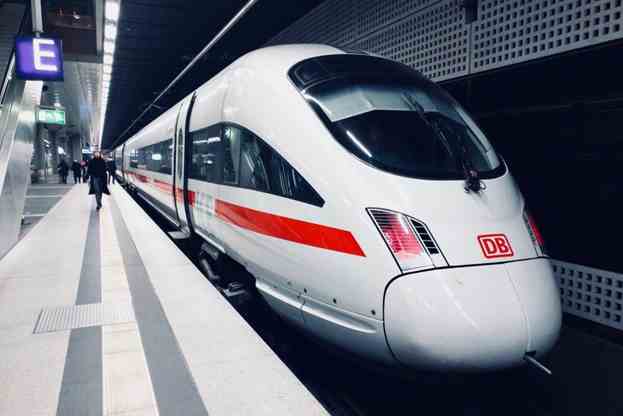 Regular trains from Munich Airport serve the main train station (Hauptbahnhof) in central Munich. In addition, there are also metro trains and underground trains serving all parts of the city. The airport Train Station can be found below the MAC central area.
The S-Bahn metro line services S1 and S8 run every ten minutes throughout the day. A single journey costs €8.80 from the airport to the city center. It takes approximately 40 minutes to reach central Munich. For families or groups of travelers there are discounts available. The S-Bahn metro line provides group tickets (called Tageskarte Gesamtnetz) for journeys made after 9.00 am that cost €16. Up to five people can travel on this one ticket. For passengers departing from Munich there are some 37 additional check-in counters located in the S-Bahn train station.
Munich trains via metro line S1 link the airport via Neufahrn, Moosach, Laim, Hauptbahnhof to Marienplatz and to Ostbahnhof (Eastern train station). At Hauptbahnhof and at Ostbahnhof passengers have the choice to board mainline and regional trains to all parts of Bavaria and the rest of Germany. The S1 train takes 45 minutes to reach the main train station, while a typical train ride to Ostbahnhof will take ca. 53 minutes.
Passengers planning to remain within the boundaries of the Free State of Bavaria should opt for a Bayern Ticket, which is available from the ticket machines under the heading "Ländertickets".
Under this heading single and group tickets entitle passengers to use the regional and metro trains within the Bavarian State for 24 hours starting from 9.00 am and valid until the following morning 3.00 am. The savings are enormous, as up to five people are permitted to travel on one ticket for a whole day within the boundaries of Bavaria. The Bayern ticket is not valid on certain fast trains and passengers should make sure they travel only on the permitted regional trains. Fines can be hefty and it is not possible to purchase additional tickets on the train.
A bus service links Munich's airport with the town of Freising, from where passengers can catch trains into central Munich as well as direct trains to Nuremberg, Regensburg and Prague among other destinations. The airport bus takes only 20 minutes to reach Freising train station.
Munich Airport trains take just two minutes to reach the Visitors Park and passenger with time to spare might like to explore the many attractions this area has to offer; The Visitors Park is a popular place for families, as there is a playground, where children can let off steam and a number of eateries provide rest and relaxation for parents. The metro lines S1 and S8 travel to the Visitors Park. The Visitor Park and Viewing Hill are open to the public all year round.
Fast trains from Munich main train station travel via the ICE11 to Augsburg, Mannheim, Frankfurt, Stuttgart, Fulda, Kassel, Berlin and Braunschweig, while the ICE25 travels to Nuremberg, Würzburg, Kassel, Fulda, Hannover and Hamburg among other destinations.
Passengers seeking onward travel to Leipzig, Berlin and Hamburg or a fast service to Nuremberg can also take the ICE28.
The main train station offers European destinations, too. Trains to Salzburg in Austria or Venice in Italy or Budapest in Hungary can be taken from Munich's main train station.