Taxi Transfers To and From Munich Airport
Find Unbeatable Value Taxi Transfers


Munich Airport Taxis - Fares, Distances and Where to Find Them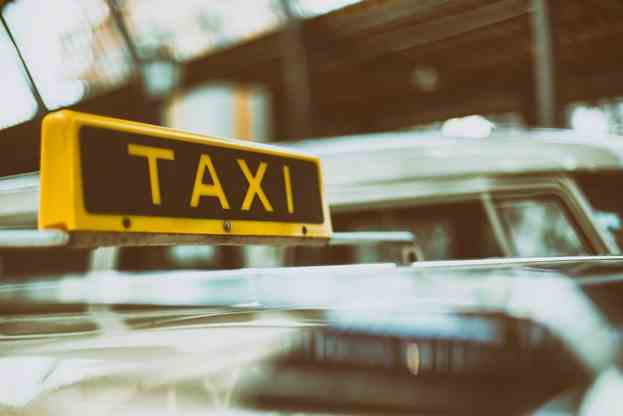 Munich's Airport is located roughly 28.5 km or 17.7 miles northeast of central Munich.
The airport have a taxi rank just outside Terminal 1 on the arrival and departure Level 4, directly in front of the Terminal Modules A-E and at Terminal 2 along the access ramp for buses and taxis to the north of the arrivals Level 3 and the departures Level 4.
Munich taxis are only permitted to operate by special license. The official companies and their telephones are located by the taxi ranks, where passengers will see the numbers for the taxi operators Isar Funk Taxizentrale GmbH und Co. KG: +49 (0)89 45 05 40 and the Taxi Zentrale Freising Tel.: +49 (0)8161 36 66 displayed.
Munich Airport taxis for the Isar Funk Taxizentrale at Terminal 2 can be contacted by telephoning +49 (0) 89 975 - 8 50 50 or by faxing on +49 (0) 89 975 - 8 50 56. The taxi fare in Germany is calculated by taxi and not by person.
Taxis come in a wide variety of choices: there are sedans, station wagons, mini buses (carrying up to eight persons) and naturally, this being southern Germany, home to two of the world's most famous car brands, there are the usual cream coloured Mercedes Benz vehicles favoured by German taxi companies.
Upon request, parents can be supplied with child booster seats for their babies and toddlers.
There are also limousine travel options available at Munich Airport. The limousine transfer services provide passengers with a luxurious and relaxed way of reaching their destination.
Although public transport is excellent in Greater Munich, negotiating the ticket machines, which have displays that are strictly in the German language, can be a challenge. There are simply so many special discounts and variations to the tickets, even locals struggle to make sense of it all.
Taxi services are fast, efficient and reliable in Germany - and all things considered, not that expensive either. Within the center of historic Munich, all tourist attractions can be visited on foot, but treasures like Neuhausen and Nymphenburg, which can be reached by taking tram no. 12 from Rotkreuzplatz, are quite exhausting to visit without a car.
The palace complex and park are very large and hopping into either a rental car or a taxi after a long afternoon's sightseeing can work wonders on footsore tourists. There is, after all, an amazing nightlife to be enjoyed later…in Schwabing, where the fashionable nightclubs are or in central Munich, where the Residenz Theater, the National Theater and the Deutsches Theater provide some of Germany's finest theater performances.
Throughout the city there are taxi stands outside major train stations and most large supermarkets have telephones that allow customers to call for a taxi. Taxis can also be hailed in the street, if they are free. A black and yellow sign on the car roof will be illuminated, if the taxi is occupied. The basic fare is EUR 2.90 and every further kilometer is charged at EUR 1.60 for up to 5 km traveled. After that the fare reduces to EUR 1.40 per kilometer and then reduces down to EUR 1.25, once more than 10 km have been traveled.
For more information about Munich taxis, please visit the official airport website at www.munich-airport.de.
Taxi fares to & from Munich Airport (MUC)